As is. Full stop.
Curvy Yoga is body-affirming yoga for people of all shapes and sizes.
The reason we teach yoga in a way that works for your body isn't so you can get a cool picture for Instagram (though that can be fun!).
The reason we teach yoga in a way that works for your body is so you can have a place to practice being on your body's side on a regular basis.
Because that can truly be life-changing.
Here's how we support you in making yoga work for you here at Curvy Yoga:
Instructions and encouragement to take up all the space you need both on and off the yoga mat
Information on how to use a variety of yoga props (tools) to make poses more accessible
Examples and love for moving your belly, making space for your bum, and avoiding death-by-chest-smoosh in poses
Invitations toward embodiment, or being present in your body, through opportunities to notice what you're feeling
What we're interested in when you practice yoga:
What you notice and how you feel
Making space for your whole body and full self
What your breath is doing
How you connect with yourself
Finding inner ease even in challenge
How you speak to yourself
What we're not interested in when you practice yoga:
"Achieving" poses
Keeping up with anyone
Working so hard you grimace or hold your breath
What your pose looks like
How your pose compares to someone else's
How fast you can go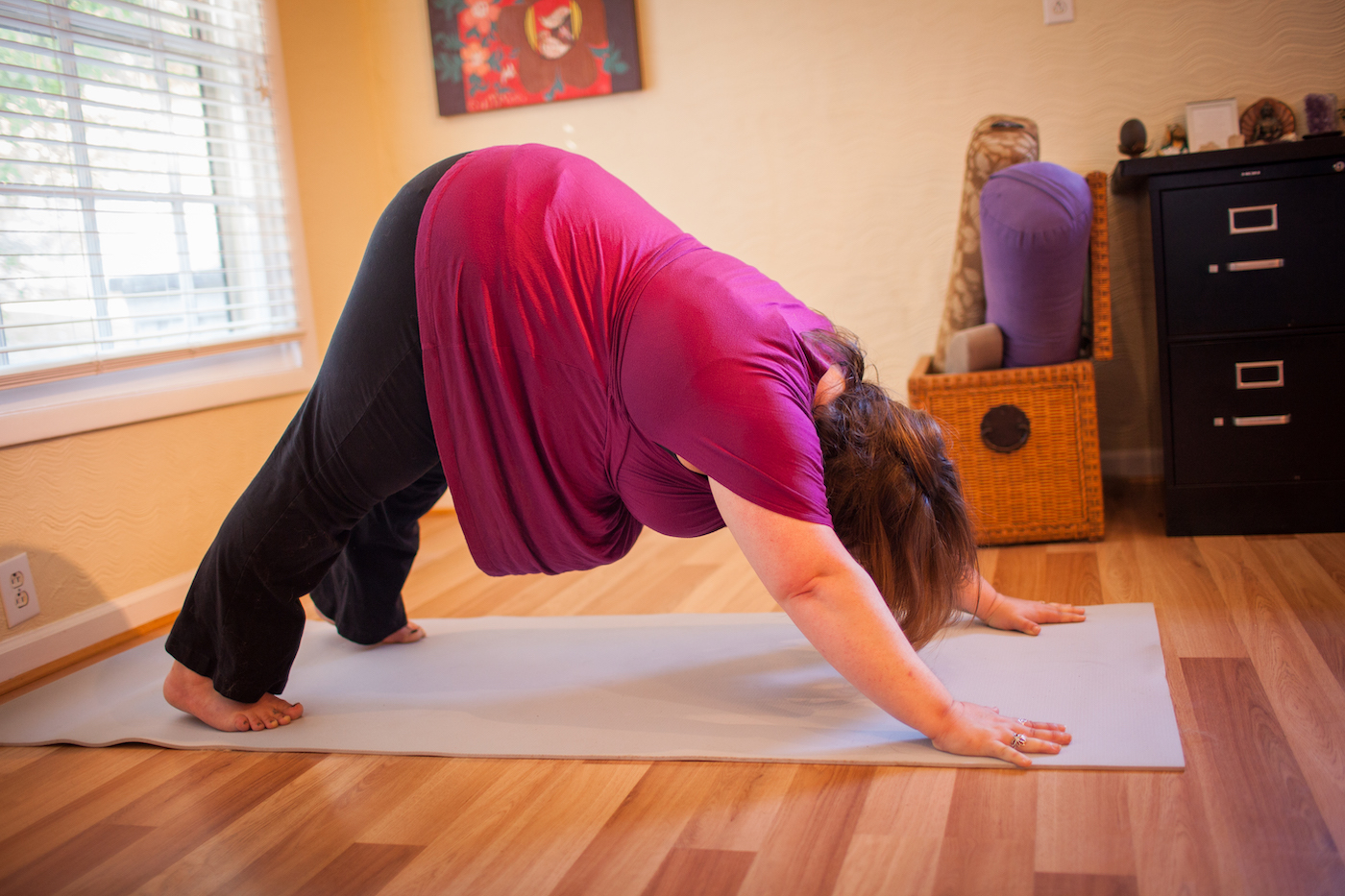 We know what it's like to need to make some space for your belly in poses (and how freeing it can be when you do!).
Giving ourselves permission to take up the space and get the support we need has changed our lives and the lives of so many of our students both on and off the yoga mat.
And we want that for you, too.
10+ years of online yoga teaching
350+ videos (and counting!) from 5- to 60-minutes in length
What's Included in Your Membership
New practice videos weekly to keep your practice fresh and to keep you inspired
Apps! We have mobile apps for iPhone and Android and TV apps for Roku, Apple TV, AndroidTV & Fire TV
Immediate access to our ever growing library of 350+ practice videos from 5- to 60-minutes in length with the ability to favorite videos and create your own personal collection of practices you love
Easy casting from your device to a television with built-in Chromecast and Airplay options from every video
Monthly practice calendars with suggested daily practices if you want to just hop into the Studio and press play without having to pick a practice
Immediate access to our beloved practice collections, including No Getting Down on the Floor Required, Body Affirming Flow, No Yoga Props Required, Strength Building, and many more
Weekly emails with new practice updates, resources to support your practice, opportunities to request practices, and more!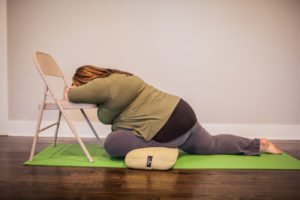 How It Works
Join the site
It's as simple as clicking the button below!
Choose a Video
We've got lots of recommendations to make this easy!
Start Practicing
Step on your mat, hit play, and voila — you're doing yoga!